5 Reasons to Choose the All-New 2017 Jeep Compass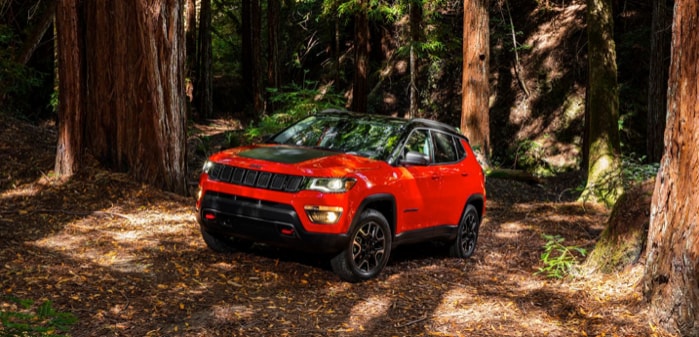 The all-new Jeep Compass combines the best qualities of the Jeep lineup - rugged good looks and all-terrain capability - with luxurious features found only in high-end luxury SUVs. Here are the top five reasons to choose the Jeep Compass as your next vehicle upgrade.
1) Drivability. City driving? Off-roading? You name it, the all-new Jeep Compass is true to the Jeep brand with more off-road capabilities than most crossovers in its class. As Edmunds.com reports the Compass has "dramatically improved" drivability and combines "carlike steering and brake inputs" with "enough chassis stiffness and suspension control to handle curves and off-roading."

2) Fuel Efficiency. Despite being slightly larger than some of its compact competitors, the all-new Compass manages to meet or exceed 30 mpg for highway driving.
3) Spaciousness. With more legroom and a higher seating height than its four closest competitors (Caranddriver.com), the Jeep Compass delivers a roomy interior that shows how a compact crossover doesn't have to compromise on comfort. 

4) Safety. The Compass is packed with standard and available safety features. Here's just a sampling. ParkView Rear Back-Up Camera and seven interior airbags come standard on the Jeep Compass, while additional features include Forward Collision Warning, Lane Departure Warning, and the list goes on and on. 

5) Eye appeal. Need we say more? 
Right now we're offering exclusive lease offers and amazing retail specials on the all-new Jeep Compass, and VIP test drive demos. Schedule your VIP test drive by calling (925) 937-5060 - just ask for our Internet Department!